Programs
While local schools and the Center are closed to the public due to Covid-19, we want to make sure learning continues! Every weekday at noon, grab your lunch and join us for a video lesson about raptors! Follow the daily links for fun activities, crafts and games you can do at home to continue learning about the day's topic.
March 24th - What is a Raptor? What is Rehab?
March 25th - Talking About Talons
March 26th - Virtual Owl Prowl
March 27th - Egg-cellent Eggs!
March 30th - Baby Birds
March 31st - Nests
April 1st - Japan's Raptors, haiku and origami
April 2nd - Bird Bands
April 3rd - Food, food, food!
April 6th - Pale Male and urban Red-tailed Hawks

April 7th - Species Spotlight on Swallow-tailed Kites
April 8th - Raptor Eyes
April 9th - Habitats and Water
April 10th - Plants for Birds
April 13th - Observation and Ethnograms
April 14th - Physics of Flight
April 15th - Feathers, part 1
April 16th - Feathers, part 2
April 17th - Bird Poop
April 20th - Live with a Research Scientist
April 21st - Species Spotlight - Red-Shouldered Hawks
April 22nd - Happy Earth Day!
April 23rd - Animal Enrichment
April 24th - Dinos!
April 27th - Raptor Equipment
April 28th - Species Spotlight - Merlins
April 29th - Birding Basics for Kids
April 30th - Migration
May 1st - Raptor Fact and Fiction
May 5th - X-rays, Part 1
May 6th - X-rays, Part 2
May 7th - Bird Brains
May 8th - Drawing a Baby Owl
May 11th - Jeff the Black Vulture
May 12th - Glove Training
May 13th - Bird Vocalizations
May 14th - Bird Blood
May 15th - Species Spotlight, Eastern Screech Owls
May 18th - John James Audubon
May 19th - Raptor Release
May 20th - Coloration, Part 1
May 21st - Coloration, Part 2
May 22nd - Wonders of Wetlands
How you can help, right now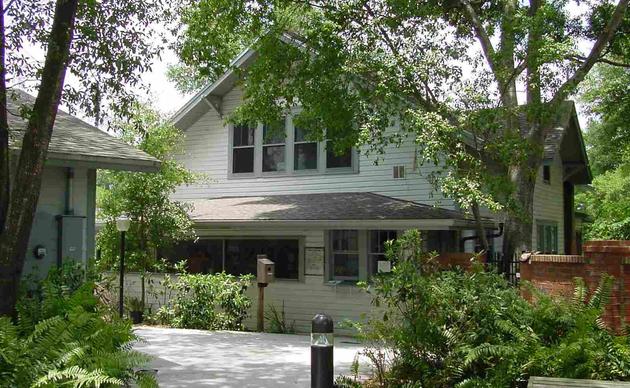 Become a Water Steward
Engage the public in water and energy conservation using simple steps to save water inside the home, outside the home and in your community.