Conservation
Raptor Conservation
Where conservation takes flight!
Since the Bald Eagle's removal from both the federal endangered species list and the state's imperiled species list, Audubon Center for Birds of Prey programs have been critical in tracking information on the wild population of eagles. Through the Center's rehabilitation programs, the Center has had a direct impact on Florida's current eagle population, either through direct rehabilitation or through the offspring of birds treated and released by the Center. The number of Bald Eagles nesting in Central Florida ecosystems today is substantially greater than the entire population of eagles in the lower 48 states during the worst of the species' decline due to pesticide impacts in the early 1960s. Audubon continues to play a significant role in the recovery of this species in the southeastern United States. Since 1979, our team has released over 600 rehabilitated Bald Eagles back into the wild.
In an effort to conserve birds of prey, the Center supports field research and assists with raptor projects in Florida and beyond. Started in 2017, Audubon EagleWatch and Audubon Center for Birds of Prey received approval from the USGS Patuxent Wildlife Research Center to implement an auxiliary banding and re-sight program for juvenile eagles that are treated at the Center's Raptor Trauma Clinic and later released back into the wild. This study aims to determine how future generations of breeding eagles are affected by the nest site selection of their parents and will be a multi-year study, with banded birds added to the sample during each successive nesting season. Upon release each juvenile eagle receives a colored band based on the type of nest structure it came from: green bands for nests in trees and black bands for nests on artificial structures.
See a banded Bald Eagle? Try to snag a picture without disturbing the eagle and report to Audubon by emailing EagleWatch@Audubon.org with the location, date, and time of the resighting.
How you can help, right now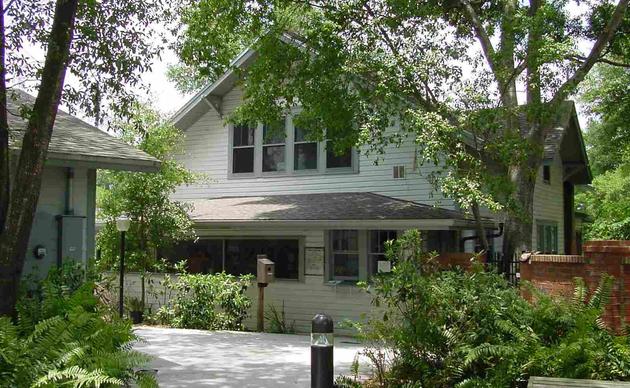 Become a Water Steward
Engage the public in water and energy conservation using simple steps to save water inside the home, outside the home and in your community.