Visit
Eagle Eyes on the Environment
Eagle Eyes on the Environment is a behind-the-scenes look into rehabilitation at the Audubon Center for Birds of Prey. This project encompasses and links the rehabilitation of Bald Eagles with both education and outreach programs.
Click here to view the Centers's Magic of Flight barn.
E-technology: Take a behind-the-scenes peek into rehabilitation at the Audubon Center for Birds of Prey! View live eagles under rehabilitation at the Center's 100' Disney Magic of Flight barn. The Center's Eagle Eyes exhibit hosts a variety of interactive videos and activities to educate visitors about eagle conservation and provide examples of how they can participate in conservation.
Education: Eagle Eyes for the Environment programs deliver relevant and impactful conservation programming by engaging participants in meaningful ways to take actions related to water, energy, and habitat conservation. Using the iconic Bald Eagle as a symbol for a healthy environment, these programs focus on the "W.E.B." theme: "Water, Energy and Birds are All Connected"
Engagement: To expand its external outreach, the Center uses a volunteer docent program, Eagle Eyes Citizen Educators, to educate guests and others about eagle conservation. These volunteers, including college students and conservation-minded citizens, help improve the Center's educational experience by providing smaller educator/student ratios and personal tours for visitors of all ages.
How you can help, right now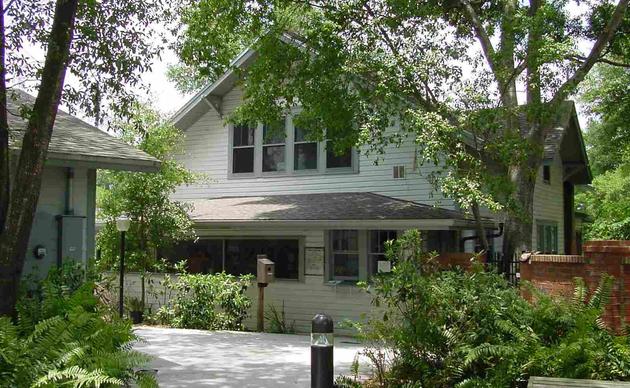 Support Bald Eagles in Florida
Bald Eagles face challenges due to habitat loss and other impacts. Help eagles in Florida by joining Audubon's Friends of Eagles program.