Welcome! We invite you to visit and enjoy a peaceful retreat to learn about conservation and raptors in a safe environment.
Visitor hours of operation are Tuesday through Sunday from 10 a.m. to 4 p.m. Closed Mondays and holidays.
*If you have a bird of prey emergency, call the clinic for instructions to drop off a bird at 407-644-0190.
Prepare for your visit!
Audubon offers pre-purchase ticket sales online in addition to ticket purchases at the Center. At this time we cannot offer any refunds or rainchecks, please choose your ticketed time wisely.
The average visit time at the Center is about one hour. Guidebooks are available for download at the Admissions window to accompany your self-guided tour.
Florida weather is unpredictable during summer months, please plan accordingly. Most visitor areas are all outdoors along a paved path. We recommend bringing water or other hydration with you.
The Center hosts a paved path to accommodate wheelchairs and strollers. If needed, a wheelchair can be borrowed from the admissions window.
Water fountains and hand sanitizer stations are provided at several locations throughout the Center.
Your visit includes access to the Center's Gazebo on Lake Sybelia. Guests may use picnic tables and benches for birdwatching or enjoying a snack or lunch at the lake.
Adults (3+): $10
Under 3: Free
Annual Passes are available for the Audubon Center for Birds of Prey. Benefits include free visitation for one year, invitations to special events, program discounts and a free admission pass to share with a friend.
To purchase Annual Pass To purchase Annual Pass as a gift
Pets are not permitted at the Center. Service Animals are permitted with some restrictions. Please see our Service Animal Policy for details.
Address: 1101 Audubon Way, Maitland, FL 32751
How you can help, right now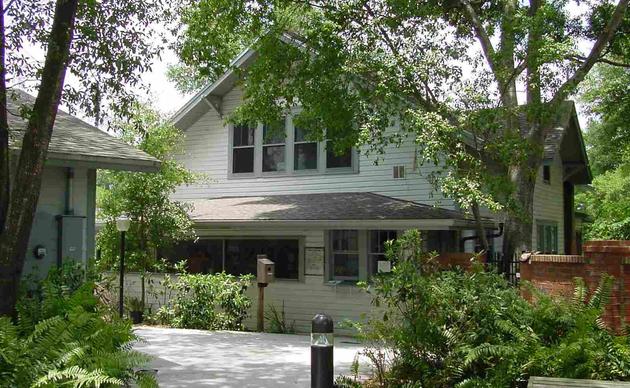 Become a Water Steward
Engage the public in water and energy conservation using simple steps to save water inside the home, outside the home and in your community.