Have you seen a Bald Eagle nest? Report it here.
Based at the Audubon Center for Birds of Prey, Audubon EagleWatch seeks information about Bald Eagles, active nest locations, and possible disturbances or threats to nesting activities. As one of the premier community science programs in Florida, EagleWatch works to protect approximately 40% of the state's nesting pairs.
Nearly brought to extinction by hunting in the late 1800s and later by the use of DDT in the 1950s, the Bald Eagle has made a comeback — but their numbers are not evenly distributed along their historical range. Thanks to the Bald Eagle Act issued in 1940 and the banning of DDT in the mid 1970s, more people can enjoy this majestic bird. Florida has one of the highest density of breeding Bald Eagles in the lower 48 states, only surpassed by Minnesota and Alaska.
Although they were removed from the federal list of Threatened and Endangered Species in 2007, Bald Eagles are still protected by both state and federal laws. Their current threats include habitat and nest destruction, collision with vehicles, and territorial fights. With continuing land development, many eagles are choosing to nest on man-made structures such as power lines and communication towers. These non-natural nest sites can present many hazards to the young eaglets when they fledge.
The EagleWatch program provides valuable information on nesting activity and current population trends of eagles in Florida. As a volunteer, you'll spend some time monitoring one or more eagle nests in your vicinity. These observations help eagle biologists determine the best conservation measures to ensure the success of the species. Additionally, the reports may be used by law enforcement agencies to prevent any harm to the birds and their nesting sites.
Program Objectives
The Audubon EagleWatch Program has over 600 dedicated volunteers currently monitoring more than 1000 eagle nests in Florida. Today the program reaches many communities statewide, providing awareness of eagle nesting activities and conservation efforts for this iconic species.
We are looking for EagleWatch Volunteers: Click here to receive information on joining our team.
Below are the main objectives of the EagleWatch program:
Compile data for publication of urban nesting activity.
Emphasize monitoring of urban pairs to record long-term nesting trends.
Identify potential threats to nesting success caused directly or indirectly by human activity.
Expand Audubon EagleWatch on statewide and generate increased public awareness of our national symbol.
Educate the community about Bald Eagles and their current threats.
Assist with the rescue and transport of downed eagles due to accidents or as a result of storms.
How you can help, right now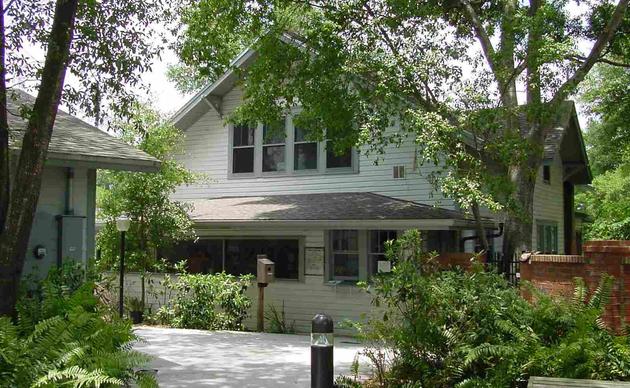 Become a Water Steward
Engage the public in water and energy conservation using simple steps to save water inside the home, outside the home and in your community.