Programs
Virtual Programming
Special event programs and group programs over Zoom
Thank you for your interest in Audubon Center for Birds of Prey. With face to face meetings limited during this time, Audubon is offering unique and interactive online options for programs. All costs support the care, treatment, rehabilitation and release of Florida's raptors. The Center houses 48+ permanent residents and admits more than 700 injured or orphaned raptors that arrive at our doors each year. To date the Center has released 646 Bald Eagles back into the wild.
Behind the Scenes Peek into Audubon's Raptor Trauma Clinic
$35 pp (limited quantity available)
Have you wanted to take a sneak peek into operations at Audubon's Raptor Trauma Clinic? Join us for a virtual immersion into rescuing raptors. Your behind the scenes virtual visit will include a visit to the Raptor Trauma Clinic to learn what it takes to rescue, medically treat, rehabilitate and release raptors in Florida. You will explore patient housing, treatment, lab work and food prep. Audubon Center for Birds of Prey treats more than 700 injured and orphaned raptors each year. Hundreds are released back into the wild.
More dates to be added soon.
Breakfast with a Bird
$15 pp (limited quantity available)
Join us! Grab your coffee or juice, plate and fork, then pull up to your computer to have Breakfast with a Bird! Each Breakfast program will feature a different bird ambassador, and upon registration you'll get a tasty recipe to make your breakfast at home.
More dates to be added soon.
Eagle Encounter
$20 pp (limited quantity available)
Join eagle experts from the Center for Birds of Prey for a close "virtual" encounter with Bald Eagles! Hosted by Education Manager, Laura VonMutius and EagleWatch Program Manager, Shawnlei Breeding your eagle encounter will include a special glimpse into the life of eagles including habitat needs, activity in Florida and the specialty Bald Eagle conservation program at the Center. You will meet a live Bald Eagle, learn about their life in the wild and under human care, and about one of the largest most effective community science programs in the state; Audubon EagleWatch.
More dates coming soon!
Include Audubon Center for Birds of Prey as part of your day!
Experiencing zoom fatigue? Spice up your next zoom meeting or online meet up group to include a live bird of prey! For a fee of $50 you can request an eagle, owl or other bird of prey species for the first 15 minutes of your meeting. Your team will be grateful. Feathered guests lower stress levels, build camaraderie and boost moral (not scientifically proven). Email Laura VonMutius to schedule.

Virtual Radical Raptors Private Group Program
45 minutes - $100

You're in for a tweet with this fun virtual program! In this virtual version of Radical Raptors, participants will get to learn about Audubon and the Center for Birds of Prey, "meet" three live bird ambassadors up close and have time for Q&A. The 45 minute program fits well into a typical group, chapter, HOA or community meeting. The donation fee is $100 for up to 25 computer participants, contact LVonMutius@audubon.org to schedule your program.
How you can help, right now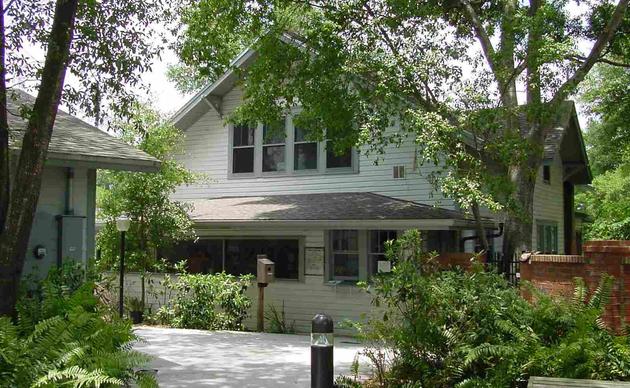 Become a Water Steward
Engage the public in water and energy conservation using simple steps to save water inside the home, outside the home and in your community.