We offer programs for school groups both at the Center and at your school.
Don't see a program that works for you here? Have a special event like a school science night or environment club festival? Keep us in mind. We're willing to tailor programs to fit your event or school curriculum!
Onsite programs at the Center include:
- Student Group Tours. This hour long program is lead by a docent and includes a tour of the Center, incorporating the Center's history and mission, natural history, stories about the Center's birds, and what each of us can do to help birds in the wild. For these guided tours, we can accommodate up to two (2) groups of approximately 20 children in each group. Cost: $125 per group of 20 children (1 hour).
-Owl Adaptations. This program includes a tour of the Center as described above, but adds an extra 30 minutes for a discussion of owls and their special adaptations, as well as the dissection of an owl pellet by each participant. Cost: $200 for a group of 20 children (1 1/2 hours).
-Water You Waiting For?! This specialized 3-hour program focuses on the WEB (Water, Energy and Birds), and their interconnections. In addition to a tour of the Center, participants conduct water testing experiments and explore a nearby pond for life, while learning why healthy water in ecosystems is important for birds, other wildlife, and humans. Cost: $250 per group of 20 children (3 hours).
For offsite programs at your school, we offer:
-Eagle Eyes on the Environment focuses on the WEB (Water, Energy and Birds) and how they are all connected. This one hour program incorporates learning about birds of prey, what they need in their habitats to survive, and how we can all help raptors in the wild. Three birds of prey will be brought to your school as part of the program. Eagle Eyes on the Environment is designed for 1st-6th graders. This program works well in a single classroom setting or can be offered to multiple classes in an auditorium/cafetorium setting. Cost: $200 (one hour).
-Owl Adaptations delves into Florida's owl species and their special adaptations. This program, offered to groups of up to approximately 20 students, includes 3 bird visitors (including a least one owl). In addition to learning about owls, each participant will dissect an owl pellet. Best suited for grades 3 – 8. Cost: $250 (1½ hours)
-Let's Explore Outdoors is especially designed for pre-school and Kindergarten groups. Children will learn about birds and their habitats by meeting two birds of prey, and through songs, dramatic play and a trip outdoors. Offered as two back-to-back 30 minute programs for two groups of approximately 20 students in each. Cost: $200 (two 30 minute programs, 1 hour total).
-Reading with Raptors Get your class excited about reading by reading with birds! Once a month, for three months, your students will have a special feathered guest visit their classroom and read a book related to that new friend. Students will learn about nature while experiencing a raptor up close! Best for pre-K and Kindergarten classes. This program is offered as one 30-minute visit per month for 3 consecutive months. Cost: $350
How you can help, right now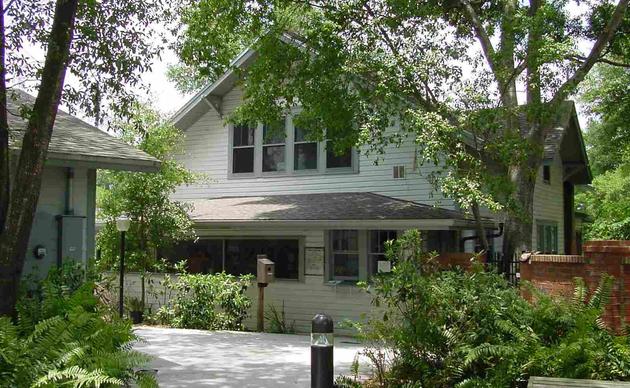 Become a Water Steward
Engage the public in water and energy conservation using simple steps to save water inside the home, outside the home and in your community.