Programs
Raptor Camp 2023
Registration is open!
Raptor Camp is back this summer at the Audubon Center for Birds of Prey! The theme of this year's Raptor Camp is "Detective Week"! Join us this June for an exciting week of discovering the different types of raptors and solving a raptor rehab mystery. On each day of this five-day camp, campers will explore different raptors and conservation issues and find clues to the identity of the mystery raptor. This educational and exciting experience for rising 1st through 3rd and 4th through 6th graders will include crafts, games, hands-on activities, and live raptor viewing at the Audubon Center for Birds of Prey!
Monday: we will be learning all about owls. Florida is home to five species of owls, and four can be found right here at the Center. Campers will get to dissect real owl pellets and see how they measure up to an owl in our So You Think You Can Owl? gameshow.
Tuesday: we will migrate south with our kestrels and kites as we learn about migration and the importance of food sources for birds. Campers will learn about how technology and birds go hand in hand.
Wednesday: what do we do here at the Center? Campers will find out as they run their very own raptor trauma clinic with the help of our vet techs and then learn to hunt like wild birds!
Thursday: today is all about water as we journey out of the Center to see what lives in Florida's waterways. We'll meet our national symbol, the Bald Eagle, and conduct our very own scientific research.
Friday: we'll contribute to the care of our birds today as campers make and deliver enrichment to our vultures. Campers will find the final clue and learn about our mystery raptor!
Dates:
June 5-9, 2023 for rising 1st – 3rd graders.
June 19-23, 2023 for rising 4th- 6th graders.
Camps are held 9 am- 2 pm Monday – Friday. Cost is $200 per child.
You won't want to miss it! Registration closes May 1st
How you can help, right now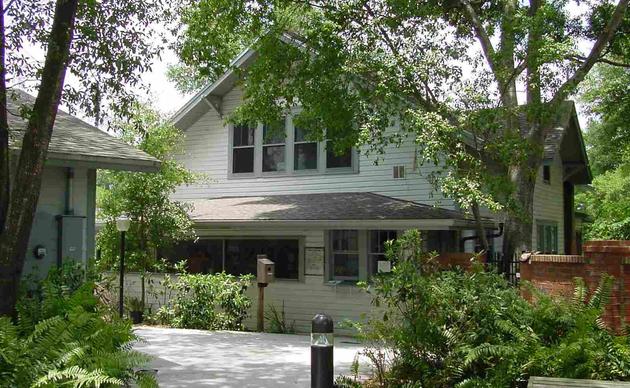 Become a Water Steward
Engage the public in water and energy conservation using simple steps to save water inside the home, outside the home and in your community.